General Cleaning Services with Spring Cleaning Dubai 
We offer a variety of general cleaning services LLC along with varied examples of specialization to meet your requirements. We provide expert cleaning services in all over UAE with regard to corporate Offices, commercial Area, educational establishments, hospitals, Retail shops and so on, across Dubai. If its an extended term cleaning service agreement or once cleaning support, whatever your particular needs tend to be, we may tailor the cleaning services to match your budget. We customized design every cleaning services to satisfy your particular needs. Our variety of cleaning services provides you with all the actual solutions you'll need with the standard you anticipate.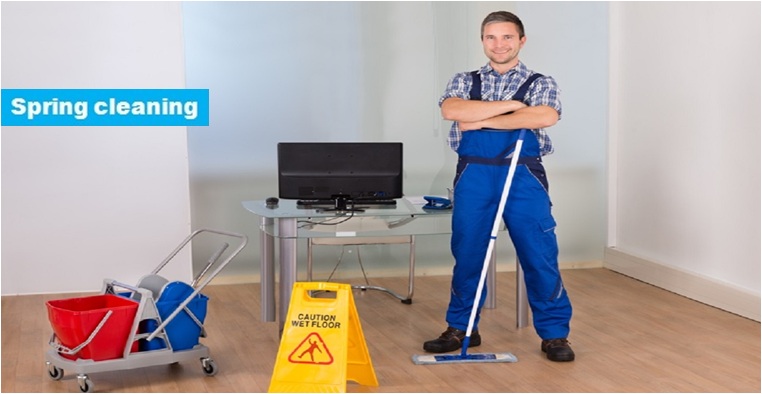 Mildew Removal
This can be a major job that may be beneficial. Mold may cause many problems towards the exterior or even interior of the property. Additionally, exposure in order to mold could be life threatening with a people. We are able to eliminate the actual mold, moss, algae but most of all we can get rid of the microscopic microorganisms and germs that make it grow.
Floor Cleaning
Nothing even compares to floors which shine as though they were completely new. We possess floor specialists that concentrate on the maintenance from the floors exclusively. There isn't any floor that people cannot restore to existence or preserve. Once the thing is for yourself the end result of the floor cleaning services Dubai, you will notice the function and high quality we put in our function. The kinds of floor cleaning methods we offer include: Draining, Waxing, Buffing as well as Grout Cleaning.
Handymen
Our handymen providers include unusual jobs for example small maintenance of home blunders, yard care, chores, painting, plumbing as well as roofing and many more. We can offer fast and simple service with regard to everyday occurrences which are too little to get in touch with a professional.
Garbage Removal
Our general cleaning services will get rid of unwanted garbage & junk out of your property — home or even business – that the regular garbage collection support won't get rid of, but for a smaller amount than another local businesses charge! We carry away items for example:
Brush/ Fire wood
Mattresses/ Container Springs
Furnaces / Warm water Heaters
Carpeting
Pianos
Yard Waste materials
Roofing Materials
Sheds
Lawn Gear
Fencing
Furniture (couches, desks, furniture, chairs, etc…)
Home management
Spring Cleaning Cleaning Service  offers full-service home management with regard to single loved ones homes as well as small flats under 50 models, and may possibly manage bigger apartments. We know how difficult it may be for residential home owners to handle their qualities, while discovering balance within their personal life. That's why we provide a complete cleaning group of services to alleviate property proprietor stress, for example:
Deep Cleaning
Residential Cleaning
Commercial Cleaning
Marble Polishing/ Floor Cleaning
Post Construction Cleaning
Handyman
Move in/Move out Cleaning